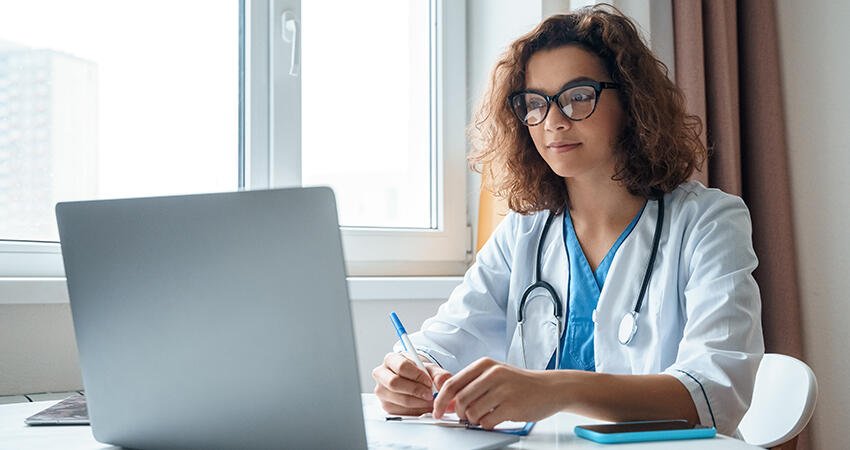 Combining Mental Health, Telehealth, and Housing Services Can Improve Outcomes for People Experiencing Homelessness and Providers
Mental illness, incarceration, and homelessness have significant overlap. People experiencing homeless suffer from higher rates of mental illness and justice-system involvement. For people who've experienced homelessness, their lifetime arrest rates are between 62.9 percent and 90.0 percent. Research suggests providing community behavioral health services—such as assertive community treatment (ACT)—to this group can help keep more stably housed and out of the criminal legal system.
ACT is an evidence-based practice that aims to serve people with severe mental illness at high risk of hospitalization and criminal legal system involvement. It's a person-centered approach that includes multidisciplinary teams (PDF) of mental health professionals, such as social workers, nurses, and counselors, who are available 24 hours a day, 7 days a week to address each person's specific needs. The ACT model focuses on providing active assessment of participants in the community and takes a holistic approach to services by assisting with illness and medication management, housing, finances, and other needs.
Research shows ACT can help reduce homelessness, improve psychiatric symptoms, and reduce hospitalizations for people with severe mental illness—especially when it's integrated with evidence-based housing policies and practices, such as Housing First. Coupled with ACT, Housing First improved outcomes for people with severe mental illness.

A randomized control trial of five Canadian cities found 71 percent of participants in the Housing First with ACT (HF-ACT) group spent more time in stable housing than the treatment-as-usual group. People in the HF-ACT group had longer housing tenures by the end of the study, rated the quality of their housing more positively, and reported a higher quality of life and improved community functioning. Other studies found ACT recipients experienced greater improvement in psychiatric symptoms as well.

Though ACT works, its effects can be limited among people who live in rural or remote areas, where there are insufficient mental health resources.
Supplementing ACT services with telehealth services could help reduce burden for providers while improving outcomes for people experiencing homelessness.
What telehealth and mHealth supplementation can look like
The World Health Organization Global Observatory of eHealth defines mHealth as "medical and public health practice supported by mobile devices," and it can take on a variety of forms, such as health call centers, emergency toll-free telephone services, mobile telemedicine, appointment reminders, and treatment compliance.

Many people experiencing homelessness have a mobile phone, creating a unique opportunity for ACT and homeless service providers to expand and enhance their service delivery. Research indicates mHealth and telehealth platforms are easy to use and have positive effects for this group.
In a 2021 study, researchers found people experiencing homelessness liked mHealth interventions, found the mHealth app easy to use, appreciated receiving email reminders to take their medication, and experienced a significant reduction in depressive symptoms. Other studies show mHealth may reduce in-person service use among users, suggesting mHealth platforms can reduce service burdens on ACT providers.
When serving people with severe mental illness who are experiencing homelessness and are at risk of justice involvement, mHealth platforms may provide an opportunity to connect people to resources and bolster current programming.
Supplementing ACT programs with mHealth services can both improve outcomes for people with severe mental illness experiencing homelessness and reduce service burden on providers. To make this more feasible, federal, state, and local policymakers can consider allocating funding to increase local community behavioral health service providers' capacity to provide supplemental mHealth resources to their clients and receive training and technical assistance to successfully incorporate mHealth into their existing services.