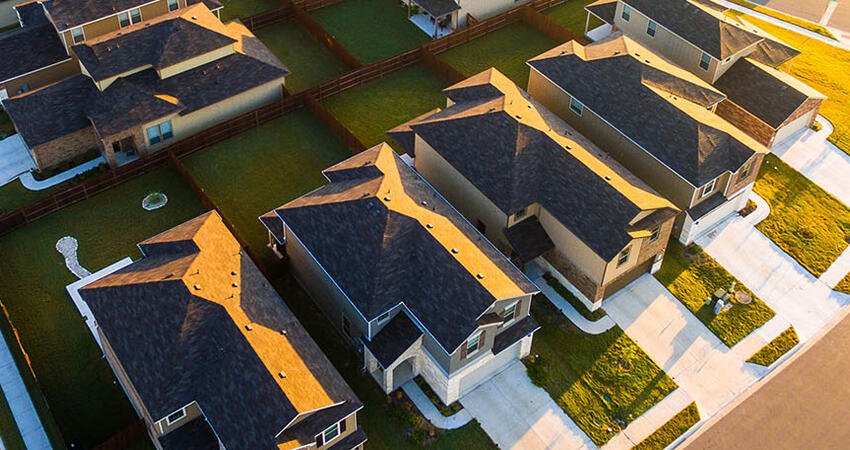 State of the Nation's Housing 2019
Title:

State of the Nation's Housing 2019

Author:

Joint Center for Housing Studies of Harvard University

Source:

Joint Center for Housing Studies of Harvard University

Publication Date:

2019
Housing production is struggling to keep up with household growth, putting pressure on home prices and rents and eroding affordability for middle- and low-income households, according to the new State of the Nation's Housing 2019 report by Harvard University's Joint Center for Housing Studies. Other housing trends include increasing homeownership rates, a tight rental market, lagging household formation, and high housing cost burdens that are causing families to make trade-offs between housing and other essentials such as food and health care.
The report uses the most recent available data from the US Census Bureau, the US Department of Housing and Urban Development, the US Bureau of Economic Analysis, the US Bureau of Labor Statistics, the Federal Reserve, CoreLogic, and other sources to develop its analysis.
Major findings on housing markets:
About 100 new homes were added to the housing stock for every 100 households between 2010 and 2018, compared with 146 new units of every 100 households added on average in the 1990s and early 2000s.
The number of homeowners slightly increased for the second year in a row, amounting to a 64.4 percent homeownership rate.
The number of renter households decreased again in 2018, down by 239,000 since 2016.
The nationwide rental vacancy rate declined from 7.2 percent in the beginning of 2018 to 6.9 percent in 2019. Among unsubsidized lower-cost units, vacancy rates decreased to 4.8 percent.
Rents and home prices nationwide continued to climb in 2018, up 3.6 percent and 5.9 percent, respectively. Prices for lower-cost homes increased the fastest again in 2018, rising 6.9 percent on average in the last quarter—nearly double the rate of more expensive homes.
The supply of low-rent housing continued to decline in US metropolitan regions. Just over three-quarters of all 383 markets with populations of at least 50,000 lost nearly 20 percent of their low-cost stocks between 2011 and 2017.
Major findings on housing demand and household formation:
Despite the overall decline in renter households, there was strong growth in the numbers of older and higher-income renters. Households headed by adults older than 65 made up more than a quarter of renters in 2018, and among households with incomes of at least $75,000, the number of renters increased by 311,000 from 2017 to 2018.
More than a quarter of all households in 2017 were headed by adults ages 65 and older.
Although millennials are a major driver of household growth, they are forming new households more slowly than similar age groups in the past. In 2017, 22.8 percent (10.2 million) millennials lived with their parents or grandparents, significantly higher than the 12.1 percent of adults ages 25 to 34 who lived with their parents or grandparents in 2000.
Despite making up just 13.7 percent of the population in 2017, foreign-born households were responsible for 37 percent of household growth from 1990 to 2017. Immigrants now make up 12 percent of homeowners and 20 percent of renters.
Major findings on housing affordability:
From 2010 to 2017, the number of cost-burdened homeowners declined by nearly 8 percentage points, reaching its lowest level of the century at 22.5 percent.
Nearly half (47.4 percent) of renter households remained cost burdened, even among higher-income households. In the nation's 25 highest-rent markets, 46 percent of renter households with incomes of $45,000-$75,000 were cost burdened in 2017.
Renters now make up 10.8 million of the 18.2 million severely cost-burdened households. Among households making $15,000 or less, almost three-quarters of these were severely cost burdened in 2017.
Among the lowest-income households, those who were cost burdened spent 13 percent less on food, 40 percent less on health care, and 23 percent less on transportation than similar households who were not housing cost burdened.
In 2017, only 4 million rental units were affordable and available to the nation's 11 million renters in this income group. Among very low–income renters, there were only 58 units available for every 100 households.
Homelessness increased slightly for the second year in a row, reaching 552,830 people in 2018. The most drastic increase was among unsheltered people experiencing homelessness, with unsheltered rates rising 2.3 percent across the country.
Major findings on race or ethnicity and neighborhoods:
Although the largest share of poor people and high-poverty census tracts are in the highest-density urban neighborhoods, the fastest-growing rates of poverty are occurring in suburban neighborhoods.
Forty-eight percent of all black households and 41 percent of all Hispanic households live in high-poverty neighborhoods, compared with just 16 percent of all white households and 21 percent of all Asian households.
Photo by Roschetzky Photography/Shutterstock