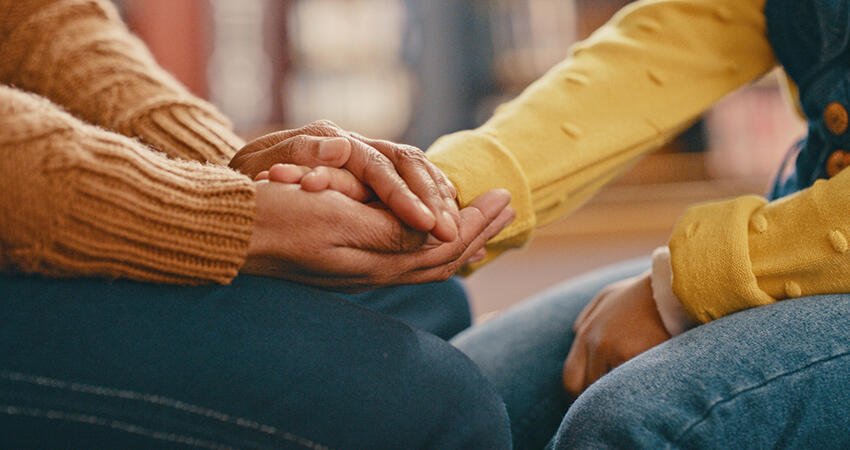 Housing First Is a Promising Approach to Help Domestic Violence Survivors Attain Stability and Safety
Title:

Domestic Violence Housing First Model and Association with Survivors' Housing Stability, Safety, and Well-Being Over Two Years

Author:

Cris M. Sullivan, PhD; Cortney Simmons, PhD; Mayra Guerrero, PhD; Adam Farero, PhD; Gabriela López-Zerón, PhD; Oyesola Oluwafunmilayo Ayeni, PhD; Danielle Chiaramonte, PhD; Mackenzie Sprecher, BA; Aileen I. Fernandez, PhD

Source:

Publication Date:

2023
Intimate partner violence (IPV) is a leading cause of homelessness and can harm physical and mental health and financial outcomes. But little evidence exists on how to effectively help IPV survivors obtain housing stability and safety.
To fill the gap, a group of researchers from Michigan State University, in collaboration with the Washington State Coalition Against Domestic Violence, studied the effects of a promising approach known as the Domestic Violence Housing First (DVHF) model. DVHF was created to help IPV survivors experiencing homelessness secure stable housing. It offers tailored support, including housing-inclusive advocacy and flexible funding tailored to individual needs. Alternatively, services as usual (SAU) include traditional domestic violence services such as support groups, counseling, legal advocacy, and referrals.
To evaluate its effectiveness, the researchers conducted in-depth interviews with 344 survivors who were either experiencing homelessness or facing unstable housing situations and seeking services. They recruited participants from five domestic violence organizations (two urban and three rural) in the Pacific Northwest. They conducted interviews in English (88 percent) and Spanish (12 percent), interviews were conducted either in-person or over the phone (based on participant preference) by highly trained and supervised interviewers, and they paid participants $50 per interview. Over the course of two years, survivors were interviewed five times (first during entry into services, then after 6, 12, 18, and 24 months). Interviews included questions about housing instability, abuse, mental health, and services received. Overall, researchers compared housing stability, mental health symptoms, economic abuse, and overall abuse outcomes between those who received the DVHF model and those who received SAU.
Key findings
Survivors who received the DVHF intervention experienced improved housing stability, safety, and mental health over two years compared with those who received SAU.
Housing stability, safety, and mental health improved for both groups, with those receiving the DVHF intervention experiencing even greater positive outcomes. However, this study did not include participants who did not seek domestic violence services, limiting the generalizability of this finding.
The DVHF model exhibits promise in assisting domestic violence survivors facing housing instability to attain safe and stable housing.
Policy implications
The authors recommend that policymakers, agency leaders, practitioners, and researchers take the following steps based on the key findings.
Tailor services to meet survivors' housing needs: Develop and support housing programs that address survivors' specific needs, such as ones that provide a secure, safe space with sufficient resources to maintain it. Such programs can allocate resources to enable staff to build relationships with landlords and housing authorities, gain local knowledge, and provide personalized advocacy.
Allocate flexible funding for housing assistance: Given the incredible societal costs associated with IPV, homelessness, and untreated mental health disorders, funding a model that reduces all these social ills is a needed public health investment. Domestic violence agencies are currently limited in their ability to offer the DVHF model, which is time-consuming and complex, because of a lack of funding for both intensive advocacy and flexible funding. Additional funding is needed for staff training and to flexibly meet survivors' complex and changing needs, allowing for individualized assistance and sufficient time and resources to support their housing stability. Research suggests funding should not be solely based on the number of people served but should also consider the quality and effectiveness of the services provided.
Support further research and evaluation: Investing in long-term evaluations, qualitative studies, and diverse research approaches can help gain insights into survivors' experiences and perspectives. This research will provide valuable guidance for policymakers, enabling evidence-based decision-making and the development of more-effective strategies to improve housing stability and overall well-being for IPV survivors.
More information about this model, and tools for implementing it, can be found at https://wscadv.org/projects/domestic-violence-housing-first/toolkit/.