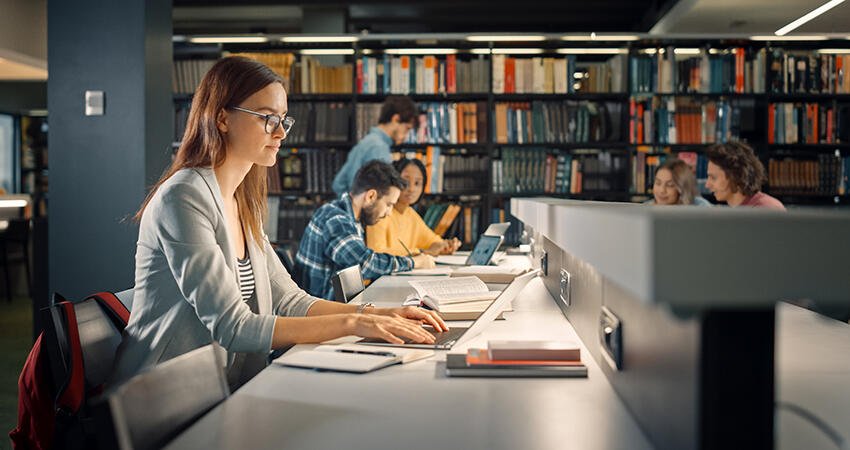 Basic Needs Include More Than Minimal Food and Housing for Higher Education Students
Title:

Redefining Basic Needs for Higher Education: It's More Than Minimal Food and Housing According to California University Students

Author:

Suzanna M. Martinez, Phd, Erin E. Esaryk, MPH, Laurel Moffat, MPH, and Lorrene Ritchie, PhD RD

Source:

Publication Date:

2021
For college students, access to basic needs is vital, but they've usually been defined as only minimal food and housing. To better serve their students, universities and colleges should use a student-informed definition of basic needs when examining the challenges their students face.
This study examines the concept of basic needs in higher education at five University of California (UC) campuses to develop a student-specific definition of basic needs. The authors conducted surveys and focus groups with students recruited from the food pantries or other resource distribution centers at five UC campuses: Berkeley, Irvine, Merced, San Francisco, and Santa Cruz. The survey asked about food insecurity and housing insecurity. In the focus groups, the researchers asked students about their personal background, their basic needs, and their use of on-campus resources. The researchers coded transcripts to identify common themes.
The researchers found students encountered varying levels of difficulty when trying to meet their basic needs. Those coming from families with low incomes or historically underrepresented populations reported unique challenges. Students felt basic needs should encompass more than minimal food and shelter, and their experiences with housing insecurity often exacerbated their struggles with food insecurity and other issues. The authors also found that students' barriers to meeting their basic needs often negatively affected their academic performance and increased their overall stress levels.
Key findings
More than half of survey participants came from families whose total income was less than $50,000 per year. Additionally, about a quarter of the students questioned had experienced homelessness in the previous 12 months.
Students define basic needs as more than minimal food and shelter. Their definition includes transportation, hygiene, mental health, regular food access, and safe and stable housing. Additionally, students felt universities and colleges should shoulder more responsibility in providing these resources.
Students dealing with housing insecurity often face compounding challenges to obtaining basic needs, including food insecurity, transportation issues, and unsanitary or crowded living conditions, which affects their ability to balance academic and work schedules.
Students from historically underrepresented racial or ethnic groups, graduate students, and out-of-state and international students face unique challenges meeting basic needs. These include lacking knowledge of financial aid systems, having to support other family members, and missing documents or identification needed for social support programs.
Many students said existing food pantries and other basic need services have limited hours and ineffective or confusing communication methods.
Policy implications
To adequately meet the needs of students, expanded basic needs programs from both federal grant programs and individual university initiatives that go beyond food and housing are needed.
State and federal government could increase outreach and accessibility efforts targeted toward higher education students for food assistance programs like the Supplemental Nutrition Assistance Program.
The federal government could consider expanding grants, like the Pell grant, to reflect the rising cost of tuition and cost of living for higher education students.