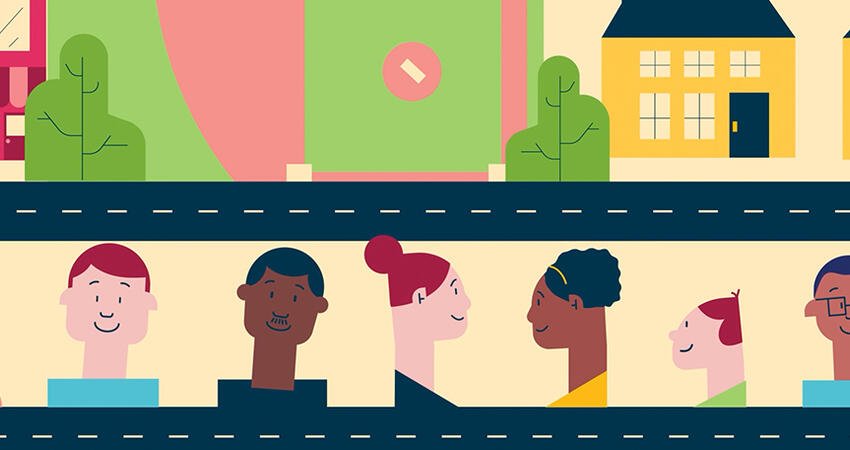 Zoning Matters: How Land-Use Policies Shape Our Lives
Zoning is a way for communities to separate land by use or form. But from the start, zoning has separated more than just land uses. It has also separated people. As a result, we pay the cost in public health, racial and economic injustices, higher housing costs, and more.
Watch the video below to learn how zoning affects communities.
Explore how to improve zoning policies at the links below. And stay tuned in the coming months for additional resources from the Urban Institute about zoning issues.
How Zoning Shapes our Lives (How Housing Matters blog post)
How Communities Are Rethinking Zoning to Improve Housing Affordability and Access to Opportunity (Urban Wire blog post)
We Need Better Zoning Data to Address Pressing Housing and Development Issues (Urban Wire blog post)
Three Ways to Strengthen the Affordable Rental Housing Supply (Urban Wire blog post)
Finding Common Ground for Land-Use Regulation Reform (Urban Wire blog post)
Inclusionary Zoning: What Does the Research Tell Us about the Effectiveness of Local Action? (Urban Institute resource)
What Would It Take to Ensure Quality, Affordable Housing for All in Communities of Opportunity? (Urban Institute resource)
Zoning content from LocalHousingSolutions.org (NYU Furman Center and Abt Associates resource)
Reform Local Codes (American Planning Association resource)
Maya Brennan, Kimberly Burrowes, Veronica Gaitán, Ruth Gourevitch, Solomon Greene, Emily Peiffer, Jerry Ta, Alex Tammaro, and John Wehmann of the Urban Institute contributed to this feature, with production by The Duke & the Duck.