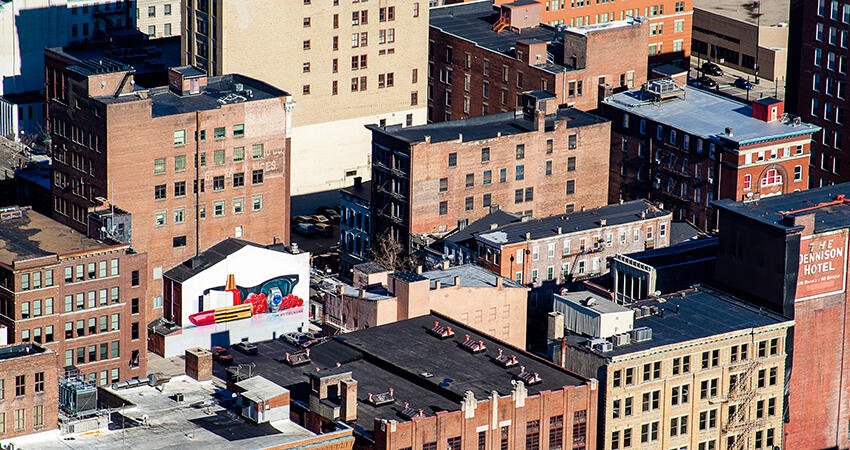 Three Ideas Could Shift Housing from Outputs to Outcomes
Mission-driven organizations often create programs based on the resources they have on hand: funding, facilities, and program staff. Limited resources can sometimes mean nonprofits react to their community's challenges as they arise, rather than being able to plan and implement proactive approaches. Starting from this perspective makes sense given tight budgets, but organizations may miss opportunities for achieving greater results. When program development starts by centering the experience of program beneficiaries, the approach and outcomes may begin to look different, and strategies are more likely to stick.
In October, the Urban Institute challenged attendees at the Foundations for the Future of Housing conference to design an intervention that could increase stability, well-being, or racial equity—and do so with a particular resident's experience in mind.
One hundred participants worked in teams on a design challenge in which they developed and iterated on ideas for integrating resident-led solutions to help communities reach their goals. Challenge participants used design thinking to develop ideas aligned with one of three core goals: increasing resident stability, fostering resident well-being, or advancing racial equity. They spent several hours over three days gathering inspiration, narrowing in on a challenge, and brainstorming potential solutions with the aim of integrating resident perspectives. The teams practiced new ways of designing recommendations and program ideas that they can carry forward when they return to their communities.
The design challenge culminated in the teams pitching their ideas to a selection committee of subsidized housing residents, conference program advisors, funders, and Urban staff. Three teams were selected for postconference technical assistance from Urban to support the organizations in honing the concept or developing a fundable plan. We will be partnering with the winning teams over the next few months to support their visions.
To advance resident stability, Elevate Energy, a Chicago-based nonprofit, will be exploring a strategy that enables residents of affordable housing to establish savings accounts. The goal is to encourage residents to become more financially resilient and stably housed in the face of unexpected financial shocks. Elevate will be partnering with housing advocates LUCHA and the Bickerdike Redevelopment Corporation. They have a track record of designing and implementing programs that reduce costs, protect people and the environment, and ensure the benefits of clean and efficient energy use reach those who need them most. LUCHA works to advance housing equity and further fair housing and thriving communities. Bickerdike supports community development initiatives for low- and moderate-income families in the Chicago communities of West Town, Humboldt Park, Logan Square, Hermosa, and Avondale. Together, they will ensure residents remain at the center of their work.
For their project, The Community Builders aims to help close the 16-year life expectancy gap between West Garfield Park (69 years) and the West Loop (85 years) by creating a holistic community wellness hub. Designed for and by residents, this wellness hub aims to address a health care access gap in the community and more proactively engage community residents. The Community Builders is working to develop a model that promotes both physical and mental health and well-being. They also plan to work closely with the community to ensure they are building social cohesion. The Community Builders is a national nonprofit that develops and manages housing while investing in neighborhoods to help drive economic development for residents. They are working with partners from the Garfield Park Community Council, Rush University Medical Center, West Side United, Bethel New Life, and New Mount Pilgrim Church to ensure deep community engagement is a key part of the model.
With the aim of advancing racial equity through housing, a partnership coordinated by the Kalamazoo Community Foundation's Truth, Racial Healing, & Transformation initiative is developing a plan that would address housing instability among residents of color while tackling high vacancy in low-income neighborhoods in Kalamazoo County. Together, the partners are drafting a long-view approach to stitch current and future program offerings together into a multiyear path for both the residents and housing stock. For residents experiencing housing instability or homelessness, the program, hosted by Open Doors Kalamazoo, offers a path to stable renting and then to homeownership. In addition, there are supports to get residents the wraparound social services they may need to sustain their housing and livelihoods. On the property-focused side, the program would identify available and physically distressed housing in communities that have faced extensive disinvestment, acquire and rehabilitate the homes, and make them available for low-income residents. This program strives to promote strong housing markets in racially excluded parts of Kalamazoo and encourage greater access to homeownership options for Black and Latinx residents. The partnership includes the Kalamazoo Community Foundation, the City of Kalamazoo, United Way of the Battle Creek and Kalamazoo Region, the Kalamazoo Public Library, Eliminating Racism & Creating/Celebrating Equity, Helping Other People Exceed thru Navigation, and the Fair Housing Center of Southwest Michigan.
The goal of Housing Matters' technical assistance is to help communities and governments identify ways to apply the evidence about housing's role in advancing broader outcomes, replicate promising approaches effectively, and create systems change around complex housing challenges. We encourage embedding research into practice to demonstrate that better outcomes are possible with better housing.
Over the next few months, we will work with these organizations and their partners to build on the foundations they have already created and continue engaging residents in their work.
Header photo by Stephanie A Sellers/Shutterstock
Team photos by Alyssa Schukar for The Urban Institute