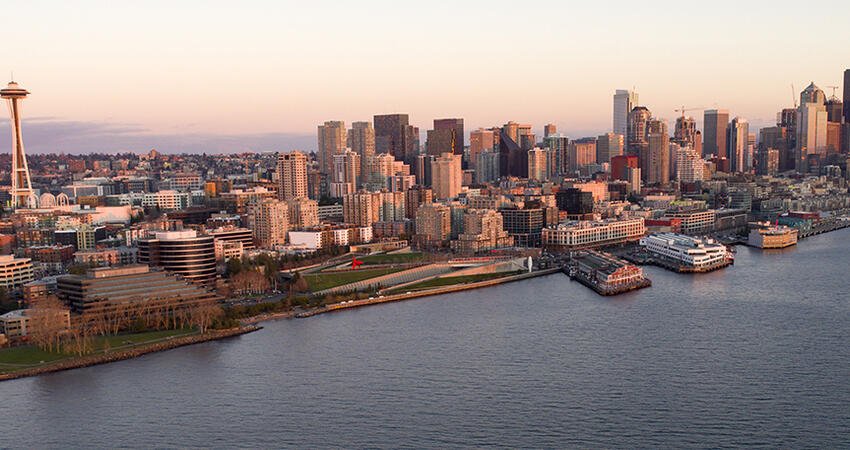 Seattle's Approach to Housing and Education Alignment Seeks Results and Longevity
by Maya Brennan
Affordable housing providers, public schools, and other community-based or public service agencies each contribute part of the foundation for children's well-being, yet their different missions and specialties can lead to missed opportunities for better results through collaboration. The evidence of intersections between housing and education has fostered interest in changing agencies' standard operations to foster alignment. Change is never easy, but learning how to work together could benefit both mission-driven entities and their clients. After all, frequent moves, homelessness, unhealthy housing conditions, and unaffordable rents aren't just housing problems; they affect education as well. Likewise, school quality, access to after-school activities, and educational attainment aren't just education problems; they affect housing.
Affordable housing providers, public schools, and out-of-school-time organizations have already found ways to work together to provide extra support to the children and families they mutually serve. Such partnerships involve multiple elements, including shared goals, strong service provider relationships, and promising programs or services. They are also usually outward-focused, emphasizing service delivery or student-level outcomes, rather than reflecting inward to find ways to build long-term alignment between the housing and school systems.
The Seattle Housing Authority and Seattle Public Schools have a partnership that tried something different. When the two agencies saw the opportunity to partner, they decided to dedicate the first year to planning. They are eager to achieve tangible improvements, but they also want the effort to be sustainable, not just a flash in the pan. To create an ongoing partnership, the Seattle Housing Authority and Seattle Public Schools devoted time to planning, building capacity, and understanding their shared population rather than putting all their resources into direct services from the start.
This approach has its merits, but a recently released report on the partnership's next steps has flagged a key risk. Is the goal of systems-level change too hard to communicate clearly? Can a school district–housing authority partnership deliver both immediate results and create long-term systems-level changes?
Thinking of planning and implementation as parallel tracks rather than separate phases could alleviate that risk and allow the partnership to work on the underpinnings of long-term sustainability while improving students' outcomes in the present.
Achieving Balance
The balance between planning and services—or between internal- and external-facing work—should be intentional and offer a feedback loop for continual improvement. Capacity-building investments and other internal reflections can establish a strong base for the start of a partnership and allow the work to continue growing and improving. Meanwhile, direct service pilots can offer ways for a partnership to explore ideas that might grow into long-term changes in how the systems operate. The intentional balance between direct service and planning activities doesn't just strengthen the work. It can allow fledgling partnerships to earn trust through early wins and more clearly communicate the benefits of operational changes that make the work last.
Before the agencies received funding from the Gates Foundation to support their multiyear partnership, each had federally funded activities that connected housing and education at specific locations. The planning and implementation phases had already overlapped without anyone necessarily thinking of it that way. These place-based initiatives revealed important information about data-sharing practices, opportunities to engage with families more effectively, and gaps in services. The direct service staff across both agencies learned how to improve their work and community engagement processes, lessons useful for the planning work. Meanwhile, the successes in data sharing that had been intended as an internal process are helping prioritize and direct programs to specific groups. The partnership's intentionality will provide improved capacity for staff at all levels to learn and improve.
SHA and SPA staff at a first day of school welcome event at Bailey Gatzert Elementary School. Photo courtesy of the Seattle Housing Authority.
Measuring Progress
Direct service partnerships can show progress through documenting their reach and any changes in outcomes, but how can partners know if they are making progress in systems alignment?
According to another recent report for the Seattle partners, it's about money, power, knowledge, attitudes, and habits. In each area, an interagency partnership can document whether the partners have integrated services or effected deeper systems change. Funding might eventually shift, for example, from allocations for shared activities to recurring funding for the partnership or actual pooled or shared funding. Expanded partnerships that engage multiple stakeholders toward collective impact might measure design and implementation progress, intermediate operational changes, and subsequent population-level outcomes. Some of this is readily observable, while other aspects may benefit from surveying partners to get their perceptions about progress.
Through periodic progress tracking and balanced planning and service activities, change may become more tangible for everyone involved. This holds true not just for the partnership in Seattle, but for any agencies hoping to move past discrete partnership efforts and instead achieve systems-level collaboration that could bear fruit for years to come.