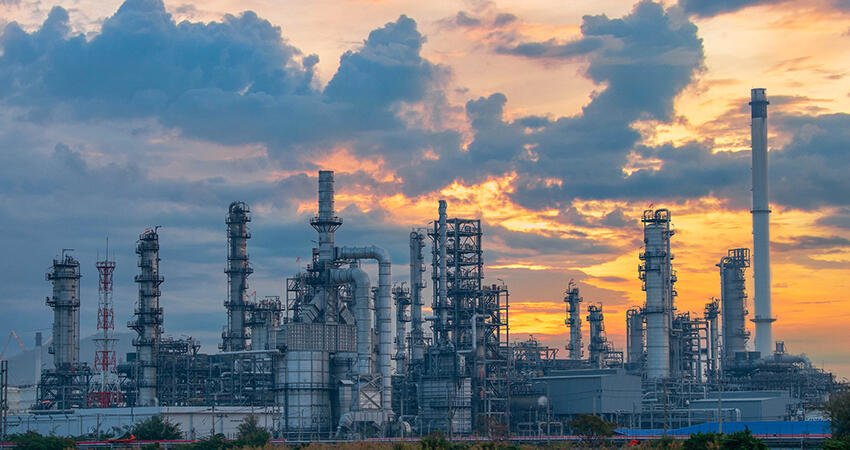 Millions of Americans Live Near Toxic Waste Sites. How Does This Affect Their Health?
For millions of people across the United States, the location of their homes jeopardizes their health. One in six Americans lives within three miles of a toxic waste site—often unknowingly. Scattered across the country, some sites are visible, but others, such as abandoned industrial facilities, can be inconspicuous.
The Environmental Protection Agency (EPA) found these hazardous sites house some of the most harmful pollutants and levels of contamination for human health. The EPA has identified, assessed, and committed to cleaning up some of the most contaminated sites under the federal Superfund program. Irregardless of whether a site has received designation as a Superfund site, the cleanup of hazardous waste sites are often arduous and lengthy leaving nearby communities to grapple with extended exposure to toxins and the resulting serious environmental and health consequences.
This poses the greatest threat to communities of color. For nearly a century, discriminatory laws and policies have situated polluting industries near low-income communities of color and have led to the of subsidized and affordable housing on or close to Superfund sites. Today, Black Americans are 75 percent (PDF) more likely to live near waste-producing facilities, or within fenced-lined communities, than an average American. Further, the US Department of Housing and Urban Development (HUD) owns, operates, or subsidizes 18,158 properties (PDF) located within one mile of Superfund sites. The majority of HUD tenants are households of color.

Mitigating the health and environmental risks of living near toxic waste sites could help improve outcomes for millions of Americans and reduce racial health and economic disparities.
What are the risks of living near toxic waste sites?
Research shows adverse health effects most likely occur within a 1.8 mile boundary around a Superfund site. Approximately 21 million people live within a mile (PDF) of a Superfund site, potentially exposing them all to harmful chemicals and toxins such as lead, arsenic, and mercury. The release of these chemicals can endanger water supply, air quality, and ground conditions, leading to detrimental community health consequences.
Residents of nearby communities have a high risk for life-long and long-term mental and physical health challenges, including cancer, birth defects, and developmental disabilities. Children are especially vulnerable to chemical exposure because of their higher intake (PDF) of air, food, and water per unit of body weight. Research suggests living near toxic waste sites reduces lifespans by an average of 1.2 years.
Climate change is increasing the frequency and severity of natural disasters, which could destabilize hundreds of thousands of toxic wastesites and increase nearby residents' exposure risk. In recent years, torrential rains, flooding, and winds from hurricanes have led to the emissions of hazardous substances and volatile organic compounds from pipelines and storage tanks into the air, groundwater, and drinking water. One report found 945 Superfund sites are vulnerable to severe weather events. Because communities of color are most likely to live near Superfund sites, they're most vulnerable to these health and environmental risks.
What are the implications of these compounding risks?
East Houston's Fifth Ward and Kashmere Gardens are located near three Superfund sites and an old rail yard that, although not officially designated as a Superfund site, is leaking creosote and other carcinogenic chemicals (PDF) into the groundwater and soil.
Over time, exposure to these chemicals and toxins has created a cancer cluster (PDF) affecting adults and children and has caused more than a dozen cancer-related deaths. The Houston Department of Health's IMPACT health survey found 43 percent of households in the affected neighborhoods reported a cancer diagnosis, compared with Houston's average cancer rate of 6.1 percent. Households also reported irregular menstruation, low-birth rate, infertility, allergies, diabetes, and high blood pressure.
These health impacts are having cascading effects on family finances. The survey revealed households with a cancer diagnosis reported an increase in unpaid medical bills and overall debt and faced utility shutoffs, which make access to safe, quality housing even more precarious. 
Hurricane Harvey magnified these health and financial effects. Flooding from the hurricane caused runoff and chemicals to leak from sewage and toxic waste sites. Though the chemical concerns have largely gone unaddressed, the City of Houston, supported by the state health department, began playing an active role in 2019. 
Since then, local and state officials have engaged with the EPA and Union Pacific to ensure remediation and cleanup activities meet the community's needs.
How can policymakers mitigate these risks?
To address exposure from toxic waste sites and prevent contamination from disaster-related events, all levels of government have a role. 
The federal government has the authority and funding to clean up Superfund sites under the Comprehensive Environmental Response, Compensation, and Liability Act. Therefore, a good starting point is for the EPA and HUD to work jointly to address existing exposure for communities living near toxic waste sites and ensure projects submitted for Superfund cleanup are assessed equitably, accounting for health disparities, income, and community partnership capacity.
State and local policymakers can also take proactive steps to reduce and eliminate future exposure, especially given the increased threat of natural disasters. Zoning reforms can help localities limit future development near Superfund sites to allow for greater distances between waste sites and community areas. Local officials can also consider requiring the use of safer technologies when disposing of chemicals, requiring and enforcing environmental and health assessments of communities near toxic waste sites, enforcing environmental and safety regulations (PDF), and focusing on attracting cleaner energy and industries to their communities and combating the pressure that residents still face to allow "dirty" industries to relocate their facilities to their communities.
As all levels of government create policies to address the risks related to toxin exposure, applying a racial equity lens and centering community-based approaches will help ensure services meet the needs of the people most affected.