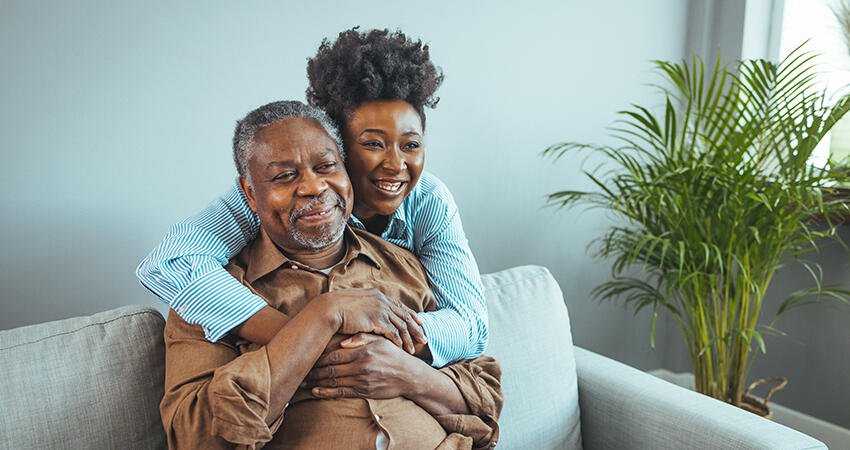 How to Meet the Housing Needs of Older Adults Aging in Place
As the population of older adults continues to increase, the challenge of aging in place—or living in one's home independently—has become more pressing. However, for aging in place to be a viable option, suitable housing is crucial. Unfortunately, many older adults face challenges in finding and affording housing that's safe, accessible, and meets their changing needs as they age. How can policymakers meet the housing needs of older adults wishing to age in place?
The population of older adults is on the rise
In the US, more than 1 in 6 Americans are now 65 or older, according to a report from the Administration on Aging (PDF). That represents 55.7 million people, or an increase of 38 percent since 2010. By 2040, the report estimates that there will be 80.8 million residents 65 and older. A 2021 Home and Community Preferences survey by AARP found that about 75 percent of people older than 50 want to stay in their homes or communities for as long as possible.
Yet, as older adults age in place, they may encounter a range of housing-related challenges that impede their ability to remain in their homes:
Accessibility and safety. Many older adults develop mobility issues or disabilities that can make it difficult to navigate their homes. Few existing homes are suitable for people with mobility disabilities. Older adults may require modifications to their homes, such as the installation of grab bars, ramps, or stairlifts, to make them safe and accessible.

Most US homes lack basic accessibility features; fewer than 4 percent of homes offer a no-step entry, single-floor living, and wide enough doors and hallways to accommodate a wheelchair.

Affordability. Many older adults are living on fixed incomes, which can make it difficult to afford the rising costs of housing. As a result, some seniors may have to make difficult choices between paying for housing or other essential expenses.

More than 10 million households headed by someone 65 and older are cost burdened. Older adults of color are particularly affected by affordability challenges because of the historical disparities in access to well-paying jobs and homeownership opportunities, which have led to significant gaps in homeownership rates between white households and older Black and Latinx households. As a result, these households face greater financial insecurity as they age in place.

Lack of housing options. If an older adult wants to remain within their neighborhood but find a smaller or more accessible unit, finding housing that meets their needs can be challenging, particularly in areas that restrict alternative housing options through limitations like single-family zoning or resistance to multifamily dwellings, such as supported living facilities.

Almost half of adults surveyed in AARP's 2021 Home and Community Preferences survey said they were open to alternative housing options that would better enable them to age independently, such as accessory dwelling units (ADUs). However, 28 percent of adults said the current zoning laws prohibit them from building this type of unit.
Meeting older adults' needs
Finding or maintaining suitable housing can be a major challenge for older adults hoping to age in place, but with the right housing solutions, communities can foster safe, accessible, and affordable housing. These could include the following:
Investing in home modifications. To promote accessibility and safety for older adults aging in place, policymakers at all levels can invest in programs that provide financial assistance or tax incentives to older adults who need to make home modifications.

The US Department of Housing and Urban Development (HUD) recently awarded almost $15 million in grants to help older adults age in place through low-cost, low-barrier, high-impact home modifications. HUD's Older Adults Home Modification Program will distribute the funds to 13 nonprofits, which will deliver home modification services to more than 1,900 senior families. Though some states and cities have funds, such as local housing trust funds, to support home modifications, additional funds and technical assistance will be necessary.

Expanding affordability. Policymakers could work to expand affordable housing options for older adults by increasing funding for low-income housing programs or incentivizing the development of affordable senior housing and expanding where these properties can be sited. The Low-Income Housing Tax Credit program, for example, funds housing specifically for older adults. Other potential solutions could include property tax relief for older adults or increased access to financial assistance programs (PDF) that help cover housing, food, and health care costs as people plan to age in place.

Alternative housing options. To help increase housing options for older adults, policymakers could encourage zoning changes that allow for the construction of ADUs. Several municipalities and the District of Columbia, along with 10 states, have either revised or implemented laws that promote the construction of ADUs by eliminating obstacles such as zoning restrictions, parking requirements, and complex approval processes. After passing a series of laws enabling the use of ADUs, California reported that from 2016 to 2021, permit applications for ADUs surged from about 1,200 to nearly 20,000 (PDF).