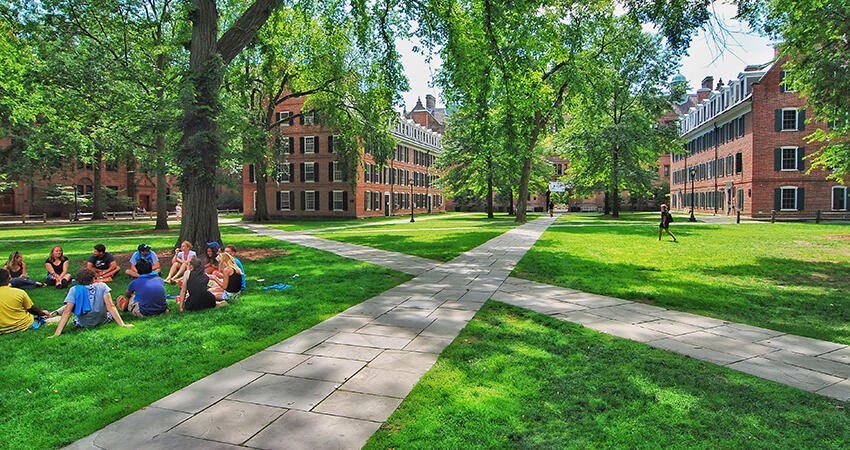 Colleges and Universities are Experiencing their Own Affordable Housing Crisis
Daily stories about America's housing crisis underscore increasing unaffordability, housing shortage, and increasing demand. But less talked about is the housing crisis colleges and universities are experiencing.
Over the past decade, enrollment has exceeded on-campus housing growth, and institutions have struggled to provide sufficient, quality campus housing for their students. This challenge is most acute for public institutions, which face more budget constraints than private schools and educate more students with low incomes.
As a result, college housing costs and rents have increased, making both on- and off-campus housing options increasingly unaffordable. Many students face housing insecurity—difficulty paying mortgage or rent in the past year, missing a payment, doubling up with others to afford housing, or feeling unsafe in their current housing—as a result. More than half of students at two-year colleges and over 40 percent of students at four-year colleges experienced housing insecurity in 2020, and 14 percent experienced homelessness (lived in a temporary or transitional shelter or an area not meant for human habitation).
Housing insecurity is stressful, time consuming, destabilizing, and can jeopardize a student's ability to succeed in college. Because of systemic barriers, housing instability and homelessness have a disproportionate impact on students of color, LGBTQ students, first-generation students, Pell grant recipients, part-time students, and students who are parents, widening existing disparities.
Colleges and universities face some major barriers to filling affordable housing gaps, but they do have options. Schools, local governments, and states can plan for long-term options to fill the gaps while addressing student need with short-term solutions.
What barriers do institutions of higher education face to providing affordable housing?
One barrier to affordable student housing is financing. The school funding crunch caused by decreased support for public colleges over the past 50 years has led to an increasing reliance on student tuition to fund school operations. For example, at the University of California, Berkeley, half the school's funding came from the state in the 1980s. But by 2016, that was down to 13 percent.
Less public support for colleges and universities has also led to an increased reliance on debt to fund their operation. The use of debt in public universities doubled between 2003 and 2012. Schools may struggle with the debt capacity needed for a campus housing construction project or be hesitant to take on this obligation, making the capital-intensive nature of campus housing development particularly difficult.
The rising cost of construction also creates challenges for schools to provide affordable student housing. High land costs or limited land availability surrounding school campuses can also drive up costs.
Like other housing construction, schools face neighborhood resistance to increasing their housing stock. Though UC Berkeley is developing plans to expand its student housing capacity, Berkeley residents who object to new construction have sued the university several times to block such housing projects. Lawsuits from Santa Cruz residents have delayed a 3,000-bed housing development that UC Santa Cruz approved three years ago. Community opposition increases the price to build new housing by about 5 percent.
How can schools, local governments, and states fill affordable student housing gaps?
Schools, local governments, and states have a few tools and long-term strategies they can use to develop more affordable housing for students.
Schools can develop nontraditional on-campus housing solutions and help create additional off-campus housing options.

Where possible, colleges and universities should take advantage of available land to build on campus. But they may need to think beyond the traditional dorm model. The College of Idaho in Caldwell experimented with dorm construction by creating dorms from converted shipping containers. At UCLA, students can choose to live in a co-op (PDF), where they contribute to some maintenance tasks in exchange for much lower rent than other residence options. This housing option is popular among students with a waitlist for spots. Schools with large commuting student populations can also think creatively to provide intermittent housing for students who may want to stay near campus for a couple nights a week—like commuter hostels or pods on campus (PDF).

Schools—particularly public schools—could consider creating public-private partnerships for student housing, in which the school leases land to a private entity that raises the capital for housing construction or renovation. Public-private partnerships can be an effective method for student housing construction but may pose challenges for the construction of affordable student housing because the private entity's focus is on profits over serving students.

Schools can also think about new ways to expand housing options off campus. The University of Michigan and colleges in Raleigh have experimented with off-campus housing-share programs that match students with community residents.

Cities can adjust zoning plans to remove limitations on development near campuses.

Another way to make increased student housing development more feasible is to up-zone campus-adjacent areas for high-density, mixed-use development. Allowing for the construction of buildings with more capacity is insufficient for creating new affordable housing, but paired with incentives and protections, zoning changes might provide opportunity for more development.

States could consider creating incentives and allocating funding for building new affordable student housing.

In 2021, the California state legislature updated state density bonus law to provide further incentives to developers who build affordable units for low-income college students and streamline local approval processes. However, the density bonus is currently underutilized and may not be a strong enough incentive for affordable student housing. The California state legislature is currently hearing a bill that would create a $5 billion fund for no-interest loans to higher education institutions to develop affordable student housing. It is also hearing a bill that would exempt college campuses from California Environmental Quality Act review, making it easier to build new housing. California is also hearing a bill to create a state housing authority that would develop social housing.
In the meantime, students facing housing insecurity need support. Schools, local governments, and states can consider the following steps.
Schools can partner with local housing authorities and provide emergency housing and financial assistance.

Colleges in Columbus, Philadelphia, Portland and Tacoma have piloted partnerships with their local housing authorities. These partnerships have included (PDF) using federal vouchers to support students, housing students in housing-authority-managed properties, and providing rent and utility assistance. In Tacoma Community College's pilot program, 91 homeless and near-homeless students used US Department of Housing and Urban Development vouchers to obtain stable housing.

Colleges also need temporary supports specifically for students experiencing homelessness. UC schools, Portland State University, and Westfield State University and Holyoke Colleges have created student shelters for students experiencing homelessness. Student crisis funds, like those at the University of Oregon or University of Montana can also help support students' housing needs.

States and local governments can provide funding for rental subsidies and case management.

In the 2019 budget, California allocated funding to connect students with community organizations providing wraparound services and rental subsidies in the College-Focused Rapid Rehousing Program (PDF). In the first full year, it supported 1,127 housing-insecure students, with $6,500,000 distributed to seven campuses who partnered with continuum of care agencies. And in Oregon, Portland State University, Portland Community College, and Mt. Hood Community College collaborated with two nonprofits and used state funding on the Affordable Rents for College Students program providing a 50 percent rental subsidy.
Higher education institutions, local governments, and states should be mindful of how housing insecurity affects their students and consider strategies to increase affordable housing options. Students' academic careers and well-being may depend on it.